The City of Lincolnton GA, conveniently situated near the breathtaking Clarks Hill Lake, offers residents and visitors alike an exceptional quality of life and a multitude of recreational opportunities. Boasting a picturesque setting, this charming city is enveloped by the natural beauty of the lake, making it a haven for outdoor enthusiasts and nature lovers.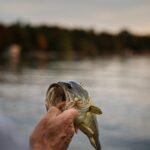 As you explore Lincolnton GA, you will be captivated by its rich history and small-town charm. With its roots dating back to the early 1800s, the city has seamlessly blended its historic past with modern amenities and conveniences. Lincolnton GA remains committed to preserving its heritage, evident in the well-preserved buildings and landmarks that grace its streets.
The proximity to Clarks Hill Lake offers a diverse range of recreational activities. Whether you enjoy boating, fishing, hiking, or simply relaxing by the water's edge, this pristine lake provides endless possibilities for outdoor adventures. Anglers will be delighted by the abundance of fish species, making it a premier destination for fishing enthusiasts.
In addition to its natural attractions, Lincolnton GA is also home to a vibrant community that prides itself on a strong sense of unity and belonging. The city hosts various events and festivals throughout the year, fostering a warm and inclusive atmosphere for its residents. The close-knit community creates an inviting environment for newcomers, ensuring a seamless transition and a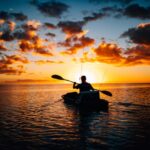 sense of belonging for all who choose to call Lincolnton GA home.
The city also boasts a robust economy, with a variety of businesses and industries contributing to its growth and prosperity. The City of Lincolnton GA supports entrepreneurship and encourages economic development, offering opportunities for both established companies and startups to thrive.
With its scenic beauty, rich history, and welcoming community, the City of Lincolnton GA, located near Clarks Hill Lake, is an idyllic place to live, work, and play. Whether you are looking to escape the hustle and bustle of city life or seeking a serene backdrop for your business endeavors, Lincolnton GA offers the perfect blend of natural splendor and small-town charm. Visit us today and discover why our city is a hidden gem nestled near the shores of Clarks Hill Lake.
Notable people from Lincolnton, Ga:
Barney Bussey, former NFL player
Jeff and Sheri Easter, musicians
Garrison Hearst, former NFL player
Little Roy Lewis and The Lewis Family, gospel bluegrass musicians
Lizzy Long, bluegrass/gospel musician, The Little Roy and Lizzy Show
Pettis Norman, former NFL player
Jarius Wynn, Buffalo Bills defensive end[/vc_column_text][/vc_column][/vc_row]